Psychic Emerald
Speak to American Psychic Emerald and get genuine and honest answers!
PSYCHIC EMERALD:
Access code: 00133
Please phone $3.96 AUD p/min (Mobile Phones/ Public Phones extra charges apply)
For Psychic and Medium Readings by credit card please visit Credit Card Reading
Service Provider: Access Positive
---
Psychic Emerald is a gifted psychic and specialising in relationships, business guidance and timing occurences.
This American Psychic has been performing Psychic Reading at the age of 8 since 1963. Emerald is a very professional and caring psychic utilising her skills in:
Psychic Readings,
Tarot Readings,
Clairvoyant Readings and
Dream Interpretation.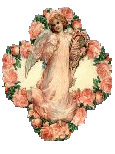 You must agree and accept our Terms of Use before using our Services.